Abu Dhabi – Mubasher: The Abu Dhabi Fund for Development (ADFD) on Sunday announced that it has allocated $25 million in loans to two solar photovoltaic projects in Mauritius and Rwanda.
The deal is in partnership with the International Renewable Energy Agency (IRENA).
The two projects are part of the IRENA/ADFD Project Facility, a seven-year $350-million scheme originally set up in 2013 to provide low-cost capital to developing countries for renewable energy projects, the ADFD said in a statement.
"The projects have the potential to significantly transform the lives of over 2.5 million people and alleviate poverty by bringing affordable energy to low-income communities," according to the ADFD.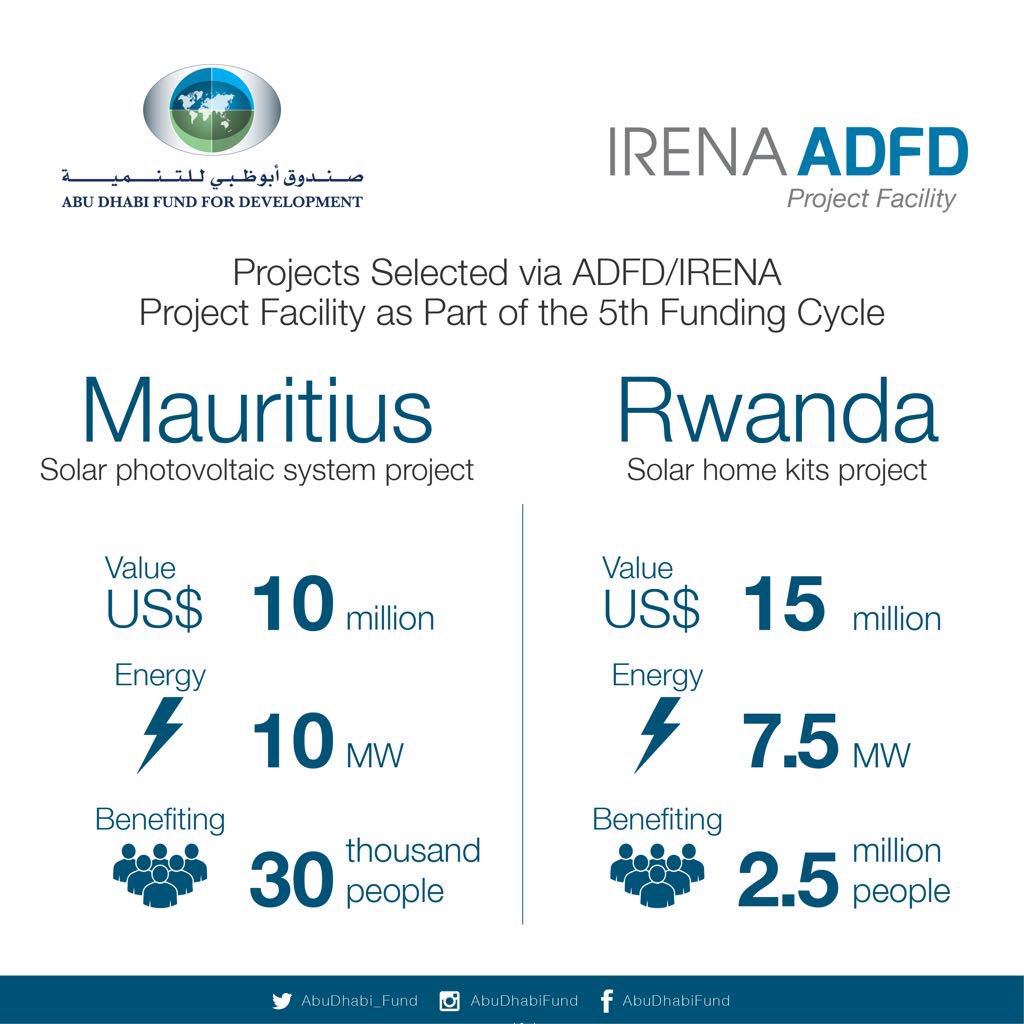 Commenting on the deal, IRENA director-general Adnan Z. Amin noted that for developing countries, renewable energy was "a triple win".
Renewable energy provides cost-effective means of supplying electricity to families, fuels economic growth, and supports energy independence and security, he added.
Renewable energy can also positively influence sustainable development as a whole in terms of improved health and education outcomes, better livelihoods and working conditions, in addition to reducing air pollution.
The ADFD loans cover up to 50% of project costs, leveraging additional funding from other sources the statement said, indicating that since 2014, the ADFD has "allocated $214 million to 21 projects, attracting over $420 million in additional co-financing from governments and development funds."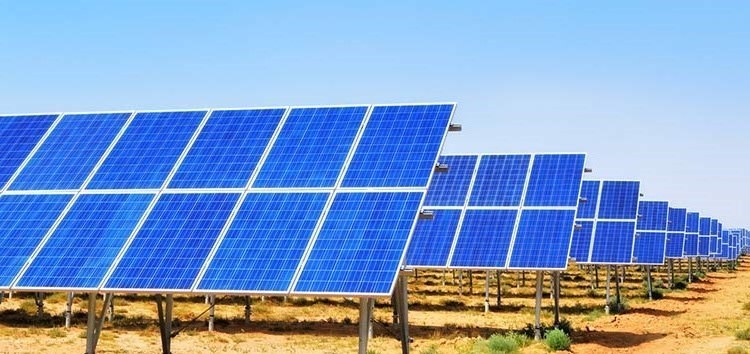 In Mauritius, the $10 million-loan will help the Central Electricity Board install solar PV systems 10,000 on rooftops as part of the government's efforts to reduce poverty whilst contributing to the national target of achieving 35% of renewable electricity in the energy mix by 2025.
"An estimated 35,000 people in low-income communities will benefit from significant electricity bill savings. The project will bring 10 megawatts (MW) of new renewable energy capacity online, resulting in savings of over $35 million in fossil fuel imports over the project lifetime," the ADFD revealed.
Meanwhile, in Rwanda, the ADFD's $15 million loan will entail installing 500,000 off-grid solar PV home systems across the country, providing clean electricity for lighting, mobile phone and radio charging.
Around 2.5 million poor people in rural communities in Rwanda are forecast to benefit from the ADFD loan.
"Many developing countries have trouble accessing funding for renewable energy projects. Our continued partnership with ADFD will provide a stable, low-cost source of financing to help Mauritius and Rwanda achieve a sustainable energy future," IRENA's top official stated.